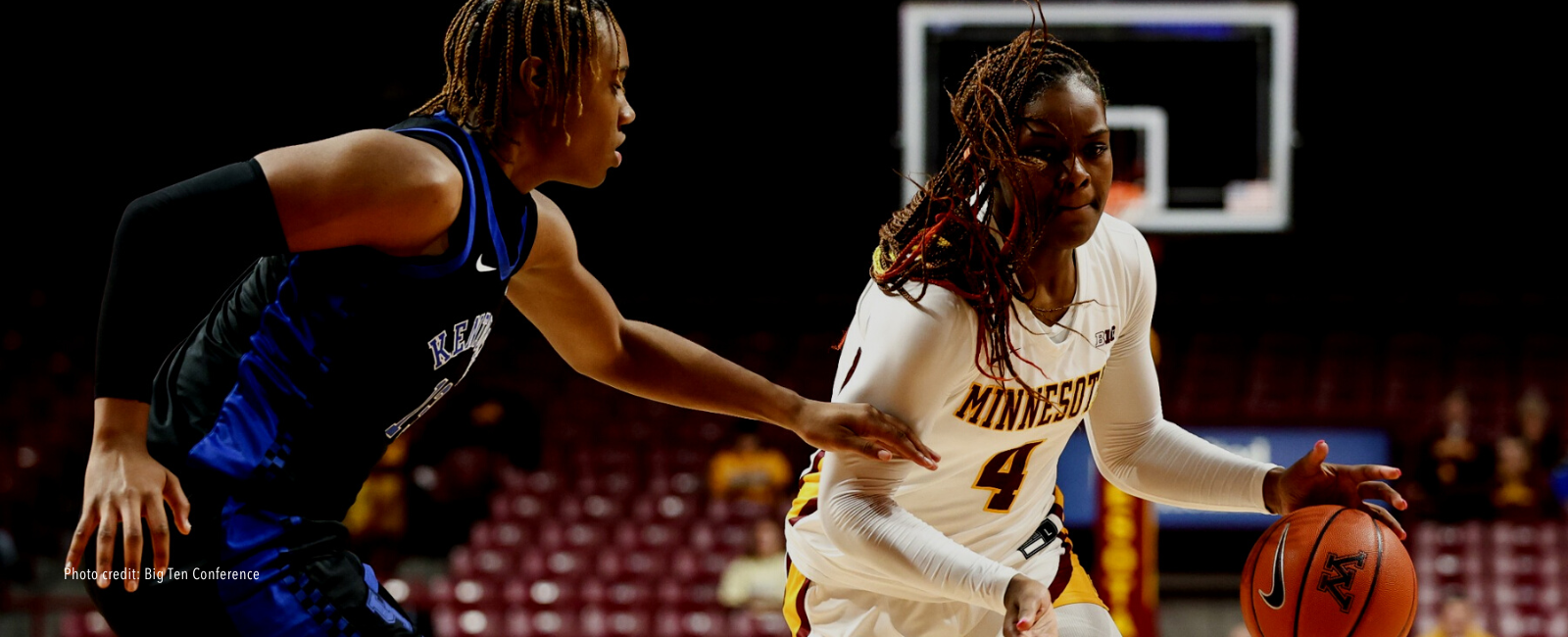 Minnesota Sports and Events
2023 Big Ten Women's Basketball Tournament Tickets go on sale Jan 17
Tuesday, January 17, 2023
ROSEMONT, Ill. (Jan. 13, 2023) – All-session tickets for the 2023 Big Ten Women's Basketball Tournament presented by TIAA will go on sale to the general public at noon (ET) next Tuesday, Jan. 17.
The Target Center in Minneapolis will play host to the tournament March 1-5, marking the first time in the tournament's 30-year history that it will be played in the Twin Cities. The Target Center is home to the four-time WNBA champion Minnesota Lynx and the NBA's Minnesota Timberwolves.

Tickets will be available at the Target Center box office or online at AXS.com.

Offering fans the unique opportunity to watch the action from the best available viewing opportunities, seating throughout Target Center is general admission for all sessions at the 2023 Big Ten Women's Basketball Tournament. Select reserved sections are located directly behind the team benches for each participating team during its specific game or games at the tournament. Fans wishing to purchase all-session tickets within their university's fan block for their respective team's games are encouraged to contact their school's ticket office. All-session tickets are available for $75.

Suites and premium seating are available for purchase at the Target Center. For more information on suite and premium seating availability, please contact Sandy Sweetser at Minnesota Sports and Events (ssweetser@mnsportsandevents.org). Fans looking to elevate their experience with VIP Ticket Packages, including courtside seating, should contact REVELxp by emailing BigTen@revelxp.com or calling (317) 207-5360.

In addition, fans are encouraged to visit the official Big Ten Women's Basketball Tournament web site (bigten.org/WBBT) and follow Big Ten Women's Basketball on Twitter(@B1GWBBall) throughout the 2022-23 season for information on ancillary events and special ticket promotions for the 2023 Big Ten Women's Basketball Tournament.

Big Ten Conference (bigten.org) is an association of world-class universities whose member institutions share a common mission of research, graduate, professional and undergraduate teaching, and public service. Founded in 1896, Big Ten Conference has sustained a comprehensive set of shared practices and policies that enforce the priority of academics in the lives of students competing in intercollegiate athletics and emphasize the values of integrity, fairness, and competitiveness. The broad-based programs of the 14 Big Ten Conference institutions will provide over $200 million in direct financial support to more than 9,800 students for more than 11,000 participation opportunities on 350 teams in 42 different sports. Big Ten Conference sponsors 28 official conference sports, 14 for men and 14 for women, including the addition of men's ice hockey and men's and women's lacrosse since 2013.
For more information, contact:
Chris Masters
Director, Communications, Big Ten Conference
(847) 696-1010
cmasters@bigten.org